Software should make it as easy as possible to accomplish your goals. We try to develop software that is flexible, simple and open, giving you the chance to easily work and share your measurements and results.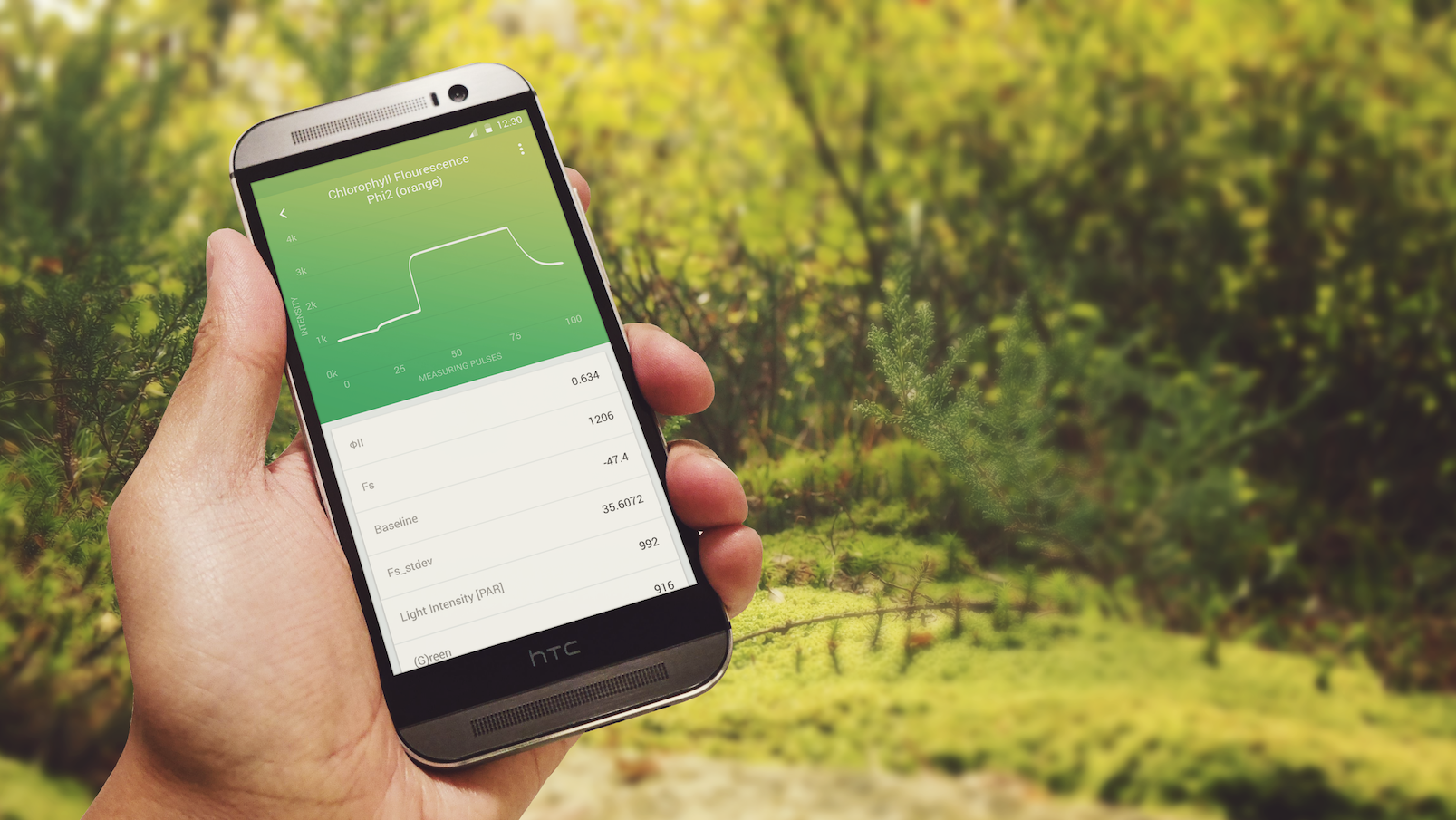 Mobile App
Connects to PhotosynQ instruments via Bluetooth. Out in the field this app allows you to take measurements and contribute to Projects. No internet connection? The app will cache your measurements until you have a connection. Projects which require randomization will benefit from preset sequences guiding you through the field and the ability to increment project questions to reduce the amount of manual data input.
Instrument Connection Requirements:
Desktop App
Some experiments are not done in the field or take a long time. These are often done by the Desktop app, which connects to PhotosynQ instruments via usb or Bluetooth. This app allows you to contribute to Projects and use a Notebook to store single measurements or small experiments. Browse existing content, join discussions, or develop your own measurement protocols and calculations.
Instrument Connection Requirements:
Bluetooth 2.0 + EDR*
Micro-USB 2.0
* Not available on Linux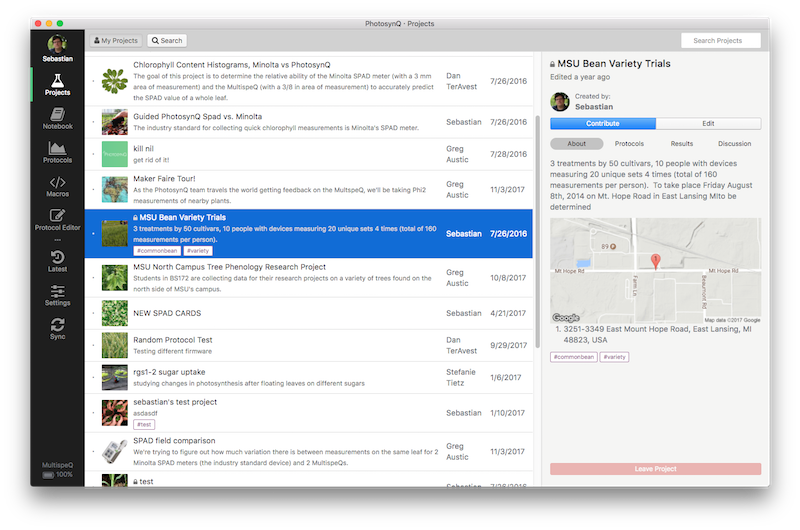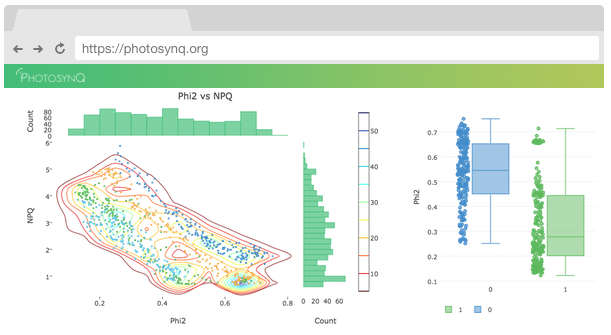 Web App
The web app allows you to create and manage Projects, view other Projects and explore your data. As soon as data has been uploaded from the Mobile or Desktop apps, it can be shared, filtered, visualized, mapped, analyzed, and downloaded using the Web app. Filter out bad measurements, discuss results and present your findings to the community. Use the data viewer to generate unique graphs and conduct simple statistical tests.
Requirements:
External Libraries & Packages
Doing your analysis on a project might require functions which exceed the functionality of the available web tools, which are not available, or you simply collected too much data. These offered packages allow you to access your data right from your tool chain without having to download the data through the website.
You are in full control over the data and you have the ability to simply stay up to date with you analysis or copy your tool chain and use it with a different project or share it with others.

Package
for Python
Python (2.7+ and 3.3+)

Package
for RStudio
RStudio (1.0) & R (3.2.4)